HT-SAAE strengthens its brand influence at Intersolar Europe 2023 showcasing a range of cutting-edge green PV modules tailored for the discerning international market.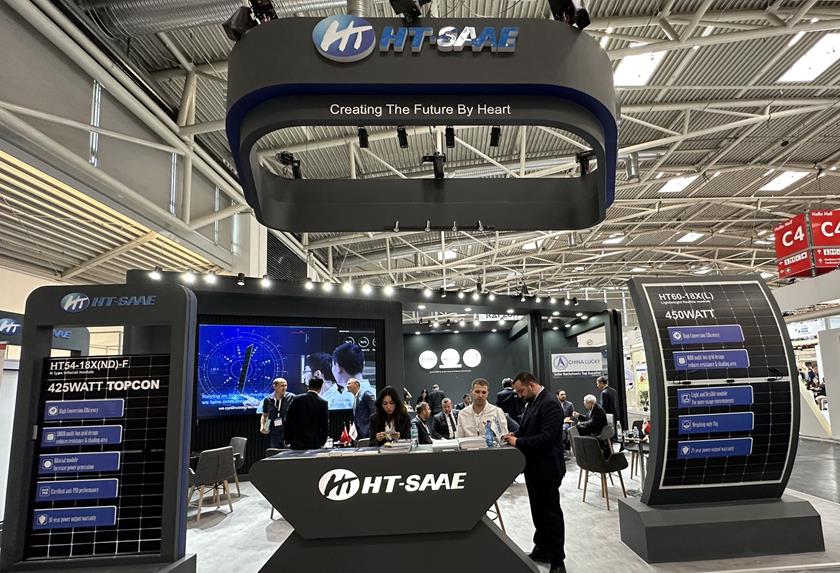 Germany and other key countries where HT-SAAE supplies significant volumes continue to demonstrate strong demand for our PV modules. Germany alone expects installation capacity to surpass 9GW this year and project to exceed 10GW in 2024, our market presence is poised for notable growth.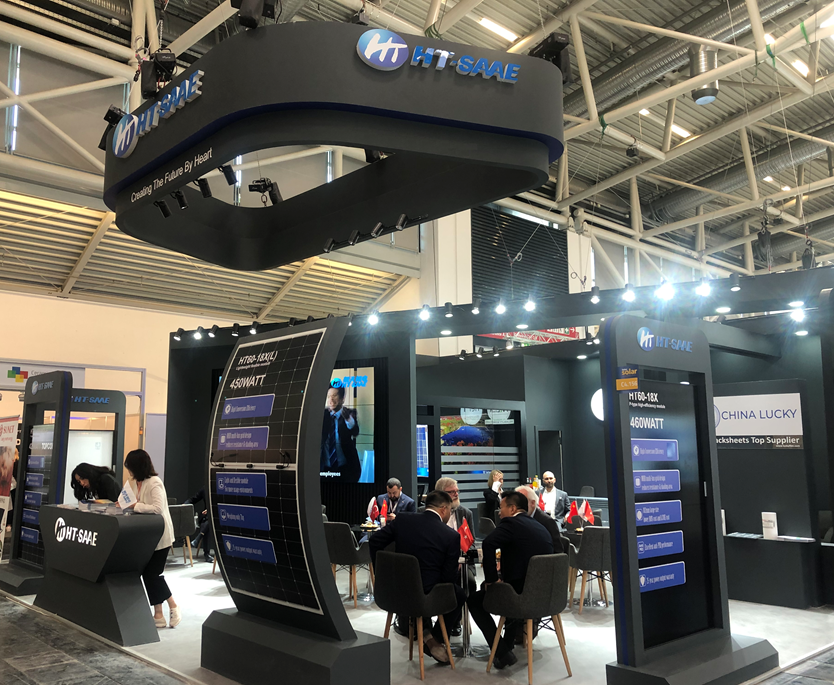 During the exhibition, HT-SAAE revealed a diverse portfolio of efficient PV modules, including lightweight products designed to easily integrate with European residential rooftops. Our all-black aesthetically appealing modules captured considerable attention for their striking visual appeal. As did our Multiway Plus double-glass modules, renowned for their higher power generation, efficiency and enhanced reliability. Furthermore, the unveiling of our next-generation Milkyway Plus N-type module incorporating Topcon technology showcased an impressive efficiency of up to 22.5%.
When it comes to your next project, trust HT-SAAE modules with unwavering confidence. Whether it's a small rooftop or a large utility-scale project, our solutions offer high performance and exceptional value to meet your unique requirements.
We invite you to join us at Intersolar South America, Sao Paulo, Brazil on 29th -31st of August 2023. This premier event will provide an opportunity to personally view and experience our solutions and meet our knowledgeable team.
Your continued support is highly appreciated, we look forward to meeting with you at the event.